WE LISTEN WE RESEARCH WE PLAN WE DESIGN WE BUILD WE ANALYSE WE GET RESULTS WE NURTURE

OUR APPROACH STARTS WITH UNDERSTANDING

YOUR BUSINESS

AND

YOUR CUSTOMERS
It doesn't matter how good your website looks, how vibrant your print media is, or how regularly you're using social media; if you can't be found, your customers won't hear you. If you aren't communicating with them in the right way, they won't listen.
This is why we not only take the time to listen to you and your business, but also to identify and understand your customers; if you understand a person's needs, you are better equipped to provide them with what they want.
If you aren't growing your business, increasing sales, leads, visitor numbers or enquiries, then perhaps you aren't communicating effectively with your customers – do they identify with you? Do they want to use your services above all others? Do they love what you do?
At the end of the day, results speak for themselves; good design equals results and not just aesthetics.
Whilst we pride ourselves on our creative flair and ability to create beautiful design, it's the results we're really proud of!
As a small family agency, we like to work in tandem with our clients; your success is our success. We will help guide you along this road, providing guidance and support as and when you need it.
As a multidisciplinary agency, we offer a wide range of services to ensure your voice and brand remain strong and consistent at all times. There is no need to use multiple companies for different services – we can provide many of them, and if we can't, we bring in people we know and trust.
Contact us for a free, no-obligation chat to discuss what you and your customers need and how we can help you to improve communication with them.
"Content precedes design. Design in the absence of content is not design, it's decoration."
Jeffrey Zeldman
You can do

anything

, if you stop trying to do

everything
---
As a multi-disciplinary agency we can take care of all your marketing needs so you can do what you do best…run your business!
"PROFESSIONAL, SLICK, CREATIVE, FACTUAL, FUN…"
---
We found ourselves in need of a new branch website, the thought of which was all a bit daunting really. We immediately approached Defthaus and they were keen to be involved. They transformed a very vague brief into something we could never have imagined and understood exactly what we wanted, without us having to explain in very much detail – they just got it! We cannot recommend Defthaus enough. Professional, slick, creative, factual, fun are the words best to describe how Defthaus work. We love our website and cannot thank them enough.
Claire White, West Yorkshire Retired Greyhound Trust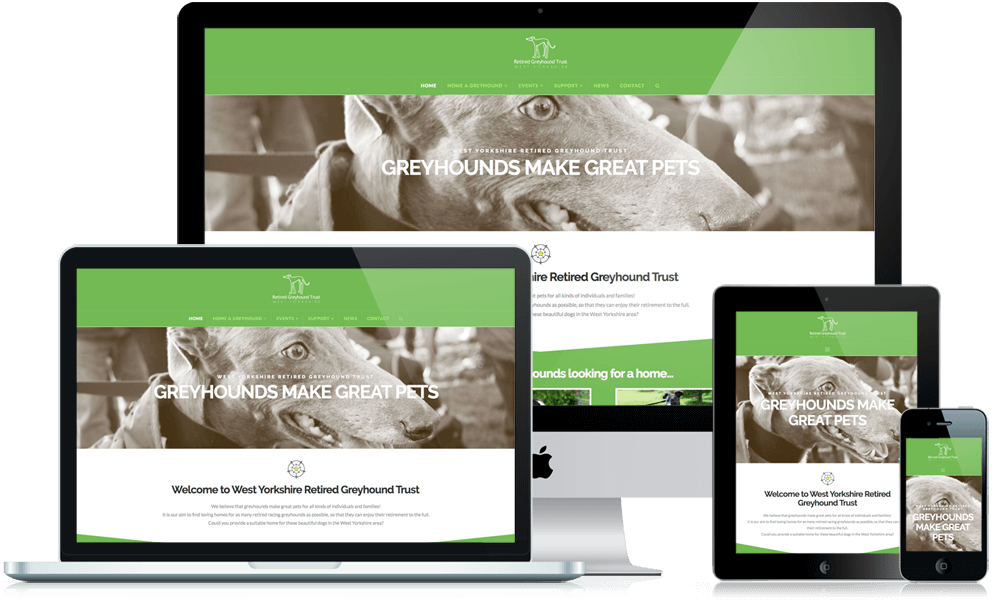 OUR APPROACH IS UNIQUE
See how we help companies just like yours…
CONTACT
---
0113 250 2157
07971 434054
6 Quarry Mount, Yeadon, Leeds, LS19 7QD